SOLD OUT! The Annual Golf Tournament at Legends on Niagara is scheduled for Wednesday, September 29, 2021!

Thank you for the generous donations and hole sponsorships for the Women in Construction Golf Tournament held on Thursday, September 9, 2021 at Peninsula Lakes Golf Club!
COVID-19 OFFICE UPDATE: The NCA building door remains locked to the general public, however, we are PHYSICALLY HERE ON LOCATION TO SERVE YOU! Staff is present Monday to Friday from 8:30am to 4:30pm to fulfill print orders, CCDC/CCA documents, training registration, and virtual commissioning of oaths services by appointment only.
Virtual Commissioning:
* Virtual commissioning of oaths services available to membership - Read More
* What Our Members Are Saying About Virtual Commissiong - Read More
The Niagara Construction Association (NCA) is monitoring the COVID-19 situation closely and will do what we can to ensure members have up-to-date information by communicating through e-blast, social media posts, and COVID-19 RESOURCES: Please navigate the drop-down menu for industry-specific news, updates, information, and links CLICK HERE
The Niagara Construction Association (NCA) is a non-profit organization established to represent the interests of the commercial and industrial construction industry. Members are General and Trade Contractors, Manufacturers, Suppliers, Architects, Engineers and other professionals affiliated with the industry.
Proudly BUILDING Support and Service for our Members since 1952.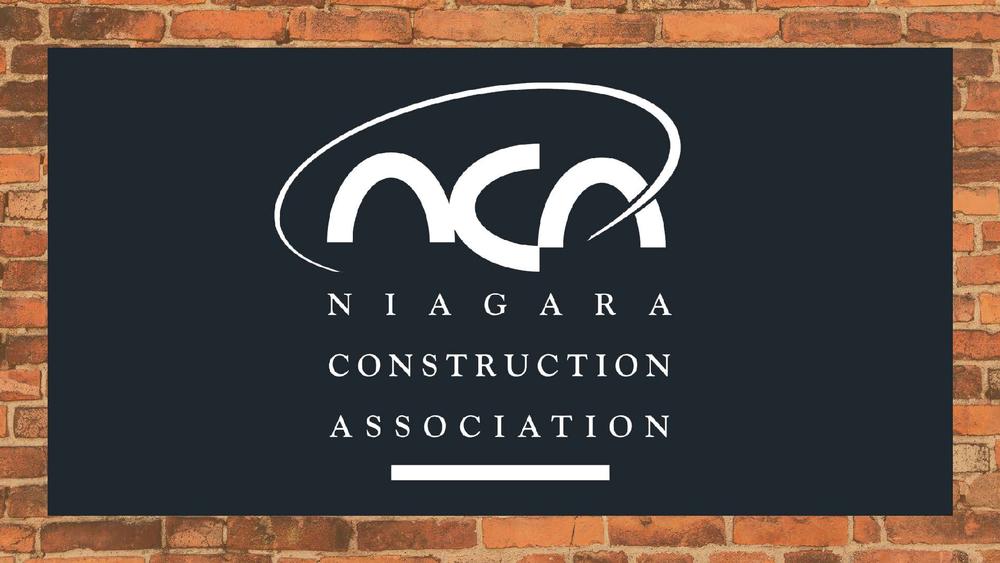 YOUR NCA presentation...check it out HERE!
"If you are a company in the Niagara construction industry, being a member of the NCA is the most effective way of having a seat at the table regionally, provincially and federally, without being there." Carol Danis, Past President
| | | |
| --- | --- | --- |
| | | |
| MEMBERSHIP | TRAINING | CONTACT US |